Would you like to learn new skills, work as part of a valuable team and assist your local community and emergency services while giving your time to assist those in distress in your local mountains?
If the answer is yes, we would like to hear from you.
Who are the WMRT volunteers?
Our members come from a wide variety of backgrounds, interests and age groups. We all bring the unique skills, experience and qualities that allow us to effectively work together as a team. We are on call to save life and alleviate distress – 24 hours a day, 365 days a year. Whatever the weather.

What skills and knowledge should I have?
There are no formal qualifications needed, however, we want you to be self-sufficient and confident moving in mountainous terrain in all conditions. You will also need good navigation skills with working knowledge of using a map and compass.
Additional Requirements:
Age 18 or over
Live within a reasonable distance of our base at Gosforth, i.e. maximum of 30Â minute drive
Fit and able to carry extra weight and equipment on the fells
Experienced in hill walking or mountaineering during all weathers and conditions
Available to regularly attend training and callouts throughout a 12-month probation
Able to demonstrate standards and behaviour in line with our team values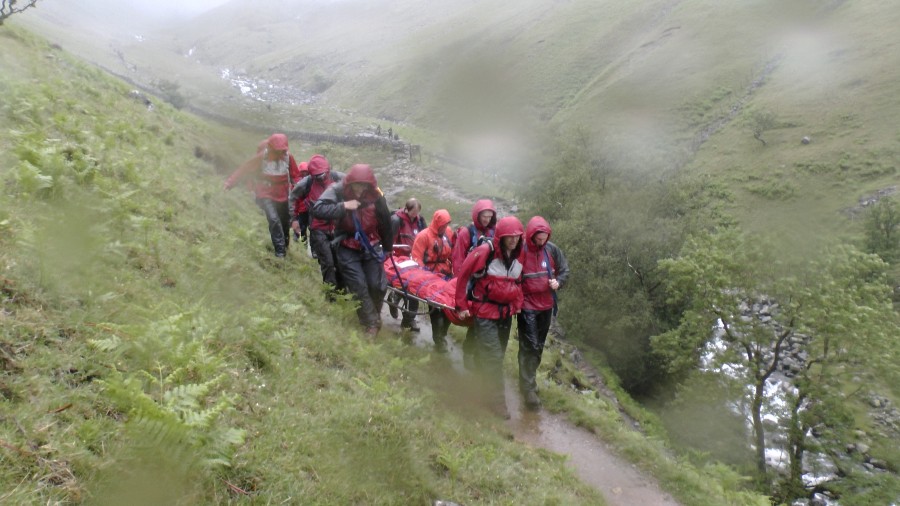 What will I be committing to?
As a new member you will be expected to regularly attend training, ensuring you gain the skills and expertise to respond to a variety of callouts. You will have to demonstrate you are achieving set standards and are upholding our team values. We are one of the busiest teams in the Lake District and the combination of training and callouts can be demanding. We also spend time doing various base tasks such as checking equipment and attending social or fundraising events. The volunteers who are on the team enjoy working together in a sociable and friendly atmosphere. We're made up of people who share a love of the outdoors and find helping people in this environment highly rewarding and fulfilling. Mountain Rescue truly is a challenging and rewarding mission to be a part of.
Still interested?
We hope so! Full details of the application process are explained in our information pack. We also offer an Aspirant Member process for anyone who would like to personally meet our team and view our base to help with their decision before applying.
Please download our information pack using this link: Information pack.
If you are interested in joining Wasdale MRT, please email recruitment@wmrt.org.uk with any queries or to request our application form. We look forward to hearing from you.