We have been assisting people in the western fells of the Lake District for over 50 years, having been formed in 1968. The team consists of about 40 men and women who are all volunteers, from a wide variety of backgrounds and professions. As a charity we are totally reliant on donations for funding and providing a free 24 hour public service, 365 days per year – whatever the weather!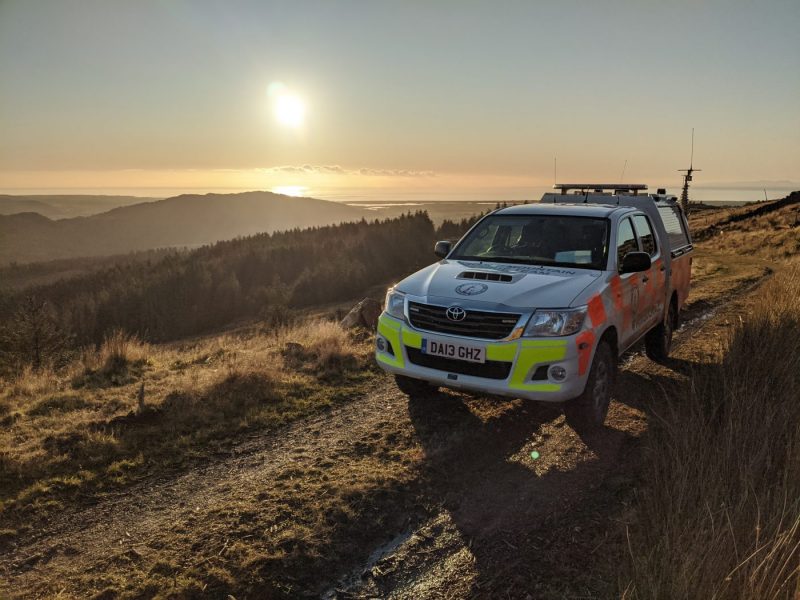 Our area of responsibility is mainly the beautiful Wasdale and Eskdale valleys, but also extends over Cold Fell towards the coast in the north and onto Ulpha Fell in the south. England's highest and hugely popular mountain, Scafell Pike, is within our area and the scene of many rescues.
We are proud to be professional volunteers, working as a team, to help others who may be injured, lost or in need of other assistance in upland areas.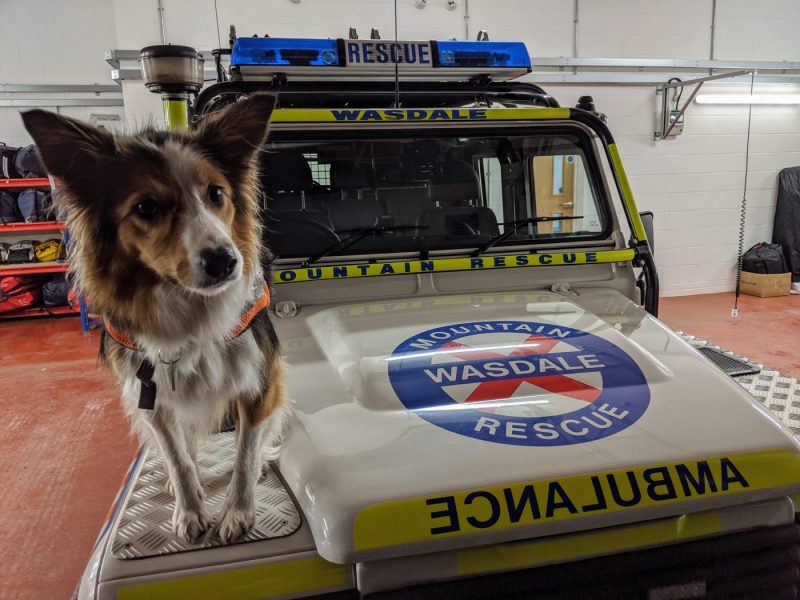 As team members, we have in common a love of the mountains and share a willingness to get out of a warm bed at 2 o'clock in the morning, or leave a freshly cooked meal to help someone who is in difficulty. We have very understanding families and partners to whom we are grateful!
Our diverse experiences ensure that we are all able to contribute in different ways, however it's vital that we all have a good level of local knowledge, the ability to navigate in all conditions, hill fitness, are able to deliver mountain first aid/casualty care, operate safely on steep ground involving ropes, and use digital communications. Those who particularly like water may specialise in Flood and Swift Water Rescue, or even qualify to drive our boat on Wastwater – England's deepest lake. We train together at least weekly.
Cumbria Constabulary will initially receive calls from people needing assistance and we are tasked by them. On average, for Wasdale Mountain Rescue Team, this happens about 100 per year. One of our Team Leaders will then coordinate the rescue effort and call us out as required. We often work with other organisations such as the ambulance service, fire and rescue and the coastguard who provide helicopter support. Extended or complex searches and rescues may involve several mountain rescue teams working together.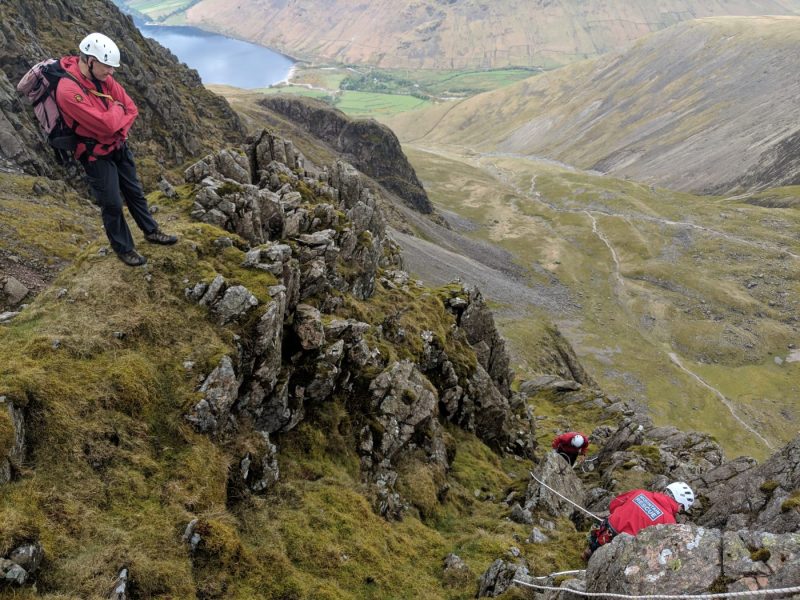 We now benefit from a fantastic new base just outside Gosforth which opened in 2018 and was funded entirely from voluntary contributions and the Copeland Community Fund, with support from the Nuclear Decommissioning Agency. On an annual basis the Team costs about £70,000 to run and maintain our service, so all donations are very gratefully received.