Wasdale Mountain Rescue Team has been assisting people in the western fells of the Lake District for over 50 years. We cover England's highest mountain, Scafell Pike, and respond to over one hundred calls for help each year. The team consists of approximately forty 'professional volunteers' who give their time to help those in need, whatever the weather, 24 hours a day, 365 days a year. For more information please read our about page. We rely on generous donations from the public to fund the team. Once a year, we recruit a new intake of probationary members.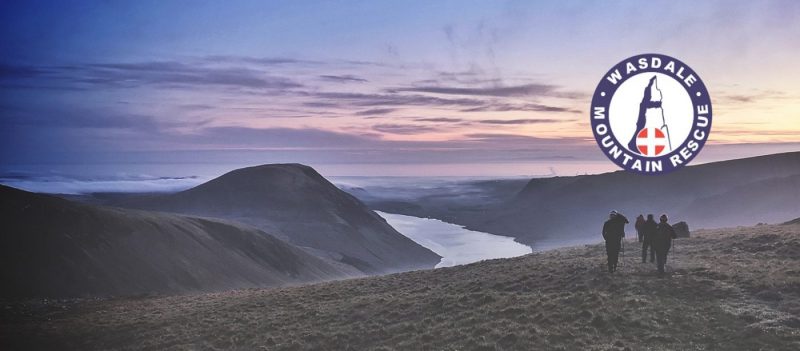 Recent Rescues
Team called for four lost walkers. They had set off from Langdale to climb Crinkle Crags. Their only map blew away in hill fog leaving them with no means of navigating. Unfortunately, they descended in the wrong direction and ended up on the Eskdale side of the mountain and they called 999. Their position was established from their phone call as near Churn How overlooking Green Hole and Lingcove Beck. They were contacted by the team leader and, with failing daylight, were advised to descend towards the beck and follow it downhill. A limited callout was made to enable a…
As we were dealing with the incident in Hollowstones an alert came in from CUMPOL regarding 2 overdue "3 Peaks" walkers, missing from a party of 11. With hundreds of "3 Peaks" parties on the hill to potentially meet up with, we restricted our response to information gathering and continued with our main task. Fortunately, the 2 mispers were quickly located in an Eskdale hostelry, having descended into the wrong valley.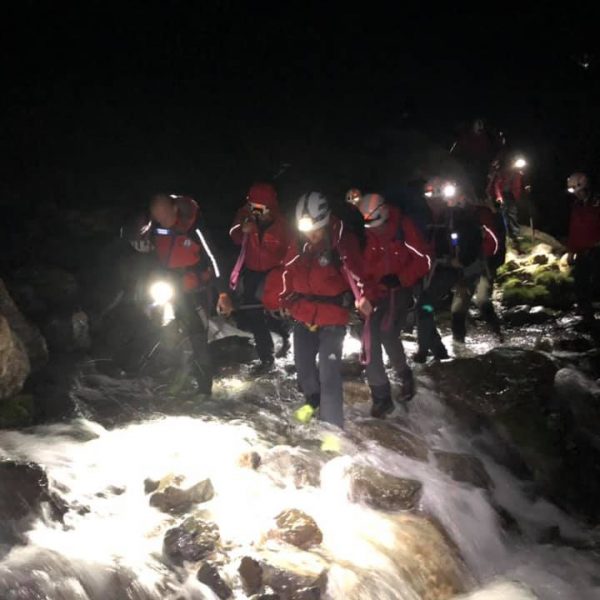 Team called to investigate shouts for help heard by parties descending Scafell Pike. With little initial information, 5 WMRT set off carrying shelter, first aid and crag gear. With many members away on holiday, we once again had to call in DFMRT to boost our numbers. As we made our way up the hill, more information began to come in, making it clear we were dealing with a 20 yr. old male who had taken a 5-10m tumble fall down what he thought was Lord's Rake, on Scafell. He had sustained multiple (mostly minor) injuries most significant being a suspected…
We were called by Police about a party of 2 who'd split up with one continuing to the top of a fell (believed to be Great Gable) and the other waiting. For some reason they did not re unite on the fell and one of the walkers reported their companion missing. They were given more time to re-unite which they did around 80 mins later.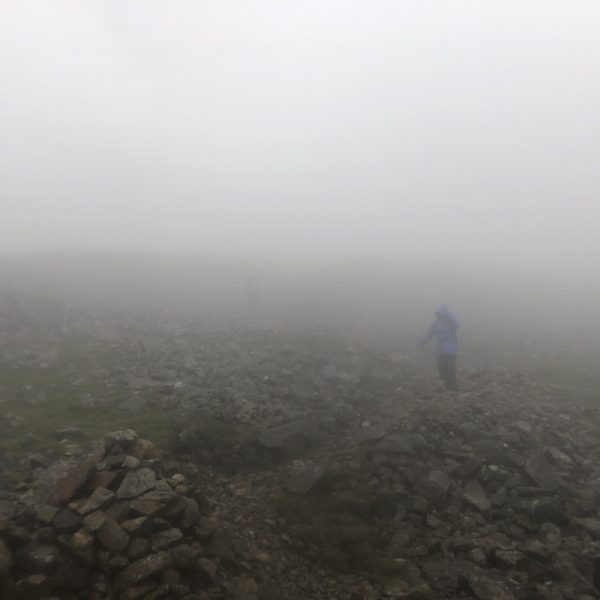 We were called by Police about 2 walkers reporting having problems finding the route down off Scafell summit. Their position was determined using PhoneFind. A team member was already on the fell on Scafell Pike summit and went across to Scafell where they found the 2 walkers then assisted them back down Green How to the cloud base from where they made their own way down to Wasdale.
We were called by Police about a group of 5 walkers who were reported overdue from a trip up Scafell Pike. They were given more time to make their way off which they managed to do and we stood down.