Incident

1 in 2021

Type

Location

Weather

Other Agencies
The team leader was notified by the ambulance service of an ambulance stuck on ice in Wilton. The crew were unable to drive up hill.
A 4×4 vehicle was dispatched with two team members to drive the paramedics to the property. Two more team members were instructed to wait at home in case their assistance was required.
The casualty was dealt with and the paramedics were returned to the ambulance.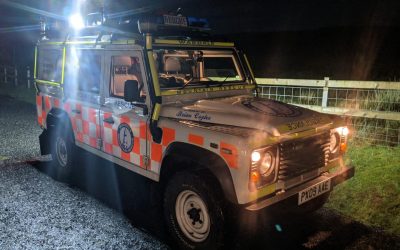 Incident started at 01:01 and ended at 04:03 making 3 hrs in total. There were 4 Wasdale team members involved and the incident occured at NY 040 111. Total rescuer hours: 12